Executive Leadership Team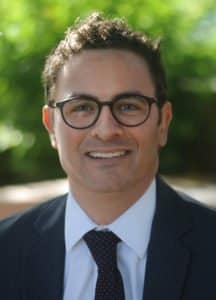 Jared Perkins,
Chief Executive Officer
Jared joined the clinic in 2015 and is dedicated to ensuring that children with special health needs and their families have access to quality, comprehensive care. Jared is passionate about cultivating organizations that are committed to quality, work place culture and sustainability – as well as their role in system advocacy.
Jared received a Master's in Public Administration through the University of Arizona's School of Government and Public Policy and was inducted into the National Honors Society for Public Affairs and Administrators. Jared was recognized by the Tucson Hispanic Chamber of Commerce as a 2016 40 Under 40 Honoree. He currently serves on the board of the Autism Society of Southern Arizona, and as an advisory member on the Arizona Governor's Advisory Committee for Autism Spectrum Disorders and the Sonoran University Centers for Excellence in Developmental Disabilities (UCEDD). Jared is married to his high school sweetheart, Jaime, and together they have four children: Zoe, Sylvia, Aidan and Asher.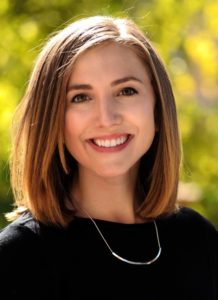 Gemma Thomas,
Chief Administrative Officer
Joining Children's Clinics in 2015, Gemma has held various leadership positions and currently serves as the Chief Administrative Officer. Gemma brings twelve years of healthcare experience to her current position at Children's Clinics, having worked with vulnerable populations in both direct care and administrative roles. Following completion of her bachelor's degree in molecular and cellular biology from the University of Arizona, Gemma received her master's degree in social work from the Arizona State University School of Social Work with an emphasis on nonprofit administration.  A graduate of the Arizona Leadership Education in Neurodevelopmental Disabilities (LEND) program and Greater Tucson Leadership, Gemma is committed to improving the overall health of children with complex illnesses living in the culturally diverse communities of southern Arizona. Gemma has been recognized by the Tucson Hispanic Chamber of Commerce as a 2017 40 Under 40 Honoree and by Tucson Local Media's 2018 Women of Influence Awards. She currently serves on the Board of Directors for the Children's Museum Tucson and the Association of Fundraising Professionals Southern Arizona Chapter.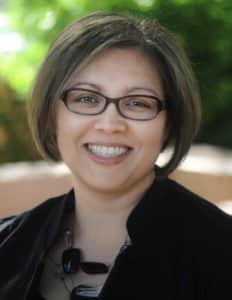 Melissa Ritchey,
Chief Clinical Officer
Melissa Ritchey joined Children's Clinics in 2017 as Chief Clinical Officer.  Melissa is responsible for the oversight of Primary Care, Family Support Services, Specialty and Rehabilitative Therapies.  Recognized by the Tucson Nurses Week Foundation in 2011 as a "Fabulous Fifty" nurse for her contributions to the health of the community, she was also inducted into the Sigma Theta Tau National Honor Society, which recognizes individuals who have exhibited exceptional achievements in nursing.  She currently serves on the Board of Directors for Tu Nidito, a nonprofit with a focus on helping children impacted by serious medical conditions and death, and has served as camp nurse for the nonprofit's Camp Erin, a free bereavement camp for grieving children and teens.  Prior to joining Children's Clinics, Melissa served as the director of Tucson Medical Center's Emergency Department, where she oversaw the work of over 150 staff members, providing care to nearly 100,000 adults and pediatric patients annually in a fast-paced environment. Under her direction, TMC's Emergency Department won the distinction of Tucson's best emergency department several years running through the Arizona Daily Star's Reader's Choice Awards. Melissa received her master's degree in nursing with an emphasis on clinical systems  leadership at the University of Arizona and her bachelor's in nursing from the University of Arizona.  She is married to her husband Chris and together they have two children: Izaiah and Emma.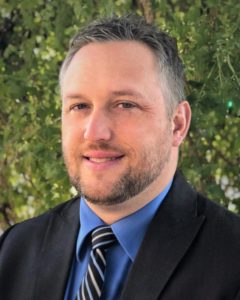 Chris Farley,
Chief Financial Officer
Chris Farley has 12+ years of hospital experience in both the for profit and nonprofit setting.  This includes direct work with Renown Health in Reno, NV as a financial leader helping to grow their medical group facilities (including primary care, urgent care, and specialty clinics).  This work started with 6 facilities and grew to over 60+ in his 8 years.  This group also expanded from 100+ employed physicians to 300+ during this same time period.  His recent work includes Behavioral Health services in both Reno, NV and Tucson, AZ recently with Sonora Behavioral Health Hospital.  Much of his work has been focused on the pediatric/adolescent population in both a CEO and CFO capacity.  Born and raised in Reno, NV which included attending the University of Nevada and completing a Bachelor's Degree in Economics, Chris relocated to Tucson in July 2018 with his wife Kelsey and their two children: Jackson and Brooklynn.  Chris is committed to helping achieve the Children's Clinics mission and supporting our values.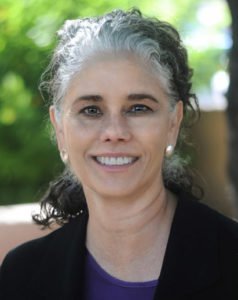 Dr. Sydney Rice.
Chief Medical Officer
Sydney Rice is a developmental pediatrician and is dedicated to improving the lives of children who have disabilities and their families. She began working at Children's Clinics in 1998 and has worked in the clinic in varied roles, including as a pediatrician in the primary care clinic, spina bifida clinics, osteogenesis imperfecta and developmental clinics. She sees children with varied motor and cognitive disabilities. She serves on the Governor's Committee on Autism Services and is an advocate in the state and regionally for children with disabilities. She works on varied research projects that support the care of children with disabilities such as the CDC Autism surveillance program and directs the University of Arizona LEND (training program for professionals who care for children with disabilities).
Roger Biede II, DDS 
Square and Compass Representative
Angie Wright, MSN-L, RN
Banner University Medical Center Representative
Van Elrod
President/Square and Compass Board
Misty Hansen
Community Representative
Kate Maguire Jensen
Community Representative/Ronald McDonald House
Jeff Lamie, JD
Tucson Medical Center Representative
Jaclyn Larson
Parent Representative
Rees Lee, MD
U of A College of Medicine, Pediatrics
Brian Nielsen, MD
Professional Staff Representative/Tucson Orthopedic Institute
Tracy Nuckolls
President, Board of Directors
John Stephens, MD
Secretary/Treasurer – TCI Wealth Advisors
Burt Strug, M.D.
Community Representative
Joy Upshaw, RN, MBA
Tucson Medical Center
Tawnya Tretschok, MA
Banner University Medical Center Representative
Katalin Scherer, MD
Banner University Medical Center/MEC President
Medical Executive Committee
Katalin Scherer, MD | Neuromuscular Medicine
(President)
Banner UMC, Department of Neurology
Rachel Cramton, MD | Pediatric Hospice & Palliative Care
(President Elect)
Banner UMC, Department of Pediatrics
Francisco Valencia, MD | Orthopedics
(Past President)
University of Arizona,  Orthopedic Specialists
David Crawford, MD | Internal Medicine/Pediatrics
(Secretary/Treasurer)
Children's Clinics, Primary Care
Brent Barber, MD – Pediatics Cardiology
(Chairman – Medicine)
Banner UMC – Dept. of Pediatrics Cardiology
Richard Ashley, MD | Pediatrics Urology
(Chairman – Surgery)
Arizona Pediatric Surgery & Urology, Ltd. 
Jordana Smith, MD | Pediatrics Ophthalmology
(Member-at-Large)
Banner UMC, Department of Ophthalmology
Andrew Zale, DMD 
(Member-at-Large)
El Rio Health Center, Dental Clinic
Family Advisory Board (FAB Team)
Jaclyn Larson, Chair
Elisa Binder, Recorder
Adiba Nelson, Community Liaison
Kimberly Williams, Clinic Liaison
Selene Saenz, Patient
Jessica Tucker, Patient
Caryn Paye, Clinic Liaison