Children's Clinics has over 70 pediatric specialty and sub-specialty physicians available to our kids. Through a unique partnership, providers from community practices, Banner University Medical Center, and Tucson Medical Center all see patients at Children's Clinics in one, convenient location. Specialty services are integrated with primary care, rehabilitative therapies, and behavioral health to provide seamless, coordinated care for children with complex medical needs. Children's Clinics has a robust team of outpatient therapists, as well.
Our providers are supported by a comprehensive team of professionals, including child life specialists, education specialists, medical social workers, RN care coordinators, and more.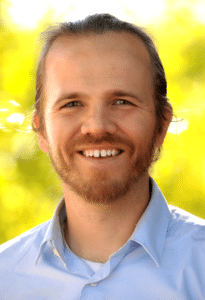 David Crawford, MD – Pediatrics & Internal Medicine
From Nogales, Arizona, Dr. Crawford received his medical degree from Wayne State University and completed his residency at the Detroit Medical Center specializing in Internal Medicine and Pediatrics.  He has a special interest in transitional medicine. In 2015, he relocated to Tucson to work at Children's Clinics to provide transitional care for the growing population of adolescents and adults with special needs and complex medical conditions.  He also has an interest in palliative care, specifically relating to young adults with terminal illnesses requiring complex, ongoing care. When he is not working, Dr. Crawford enjoys cycling, running, and spending time with his wife and three young children.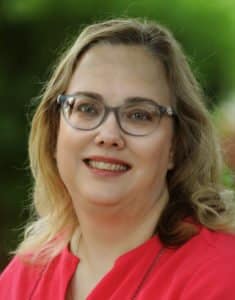 Rebecca Egbert, MD – Pediatrics
Born and raised in the Tucson area, Dr. Egbert received her medical degree from the University of Arizona and completed her pediatric residency at the University of Arizona Affiliated Hospitals. Board certified in Pediatrics, she has practiced general pediatrics at community health centers and in private practice. She also has served as a pediatric hospitalist, as well as working with pediatric hospice in Tucson and the surrounding communities. Dr. Egbert joined the primary care team at Children's Clinic in 2018. When she is not working, Dr. Egbert enjoys the Arizona sunsets while walking her dog and spending time with her nieces and nephew.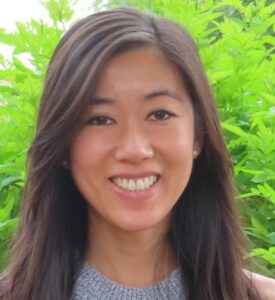 Cindy Ong, MD – Pediatrics
Born and raised in Orange County, Southern California, Dr. Ong escaped shortly to East Lansing and Grand Rapids, Michigan to receive her medical degree at Michigan State University. She returned to California to complete her residency in Pediatrics at Kaiser Permanente, Los Angeles Medical Center. To further pursue her interests, she stayed to complete a year of fellowship in Sports Medicine. On her way transitioning to a practice in Tucson, she spent time taking care of children in the urgent care and adults in the sports medicine department. In her spare time, she enjoys running with her dog, Rufus, doing yoga, exploring new foods, and watching Lakers basketball.
Anesthesiology
Brian J. Cammarata, MD
Behavior Analysis/Psychology
Chelsea Carr, BCBA
Andrew W. Gardner, PhD, BCBA
Cardiology
Brent J. Barber, MD
Andrew Hoyer, MD
Scott E. Klewer, MD
Omar Meziab, MD
Michael Seckeler, MD
Dental and Orthodontia
David Cavano, DDS
John Day, DMD
Lindsay L. Don, DDS
Lauren Hobeich, DDS
Erik Kuhlman, DDS
Amanda Pinder, DDS
Leah Stetzel, DDS
Andrew Zale, DMD
Developmental Pediatrics
Catherine Riley, MD
Endocrinology
Cindy N. Chin, MD
Chetanbabu Patel, MD
Mark Wheeler, MD
Ear, Nose, and Throat
John B. Chastain, MD
Robert L. Dean, MD
David Hu, MD
Che Liu, MD
Jonnae Ostrom, MD
David A. Parry, MD
Jonathan Skirko, MD
Keith Soderberg, MD
Elias Stratigouleas, MD
Gastroenterology
Fayez Ghishan, MD
Susan Goode, MD
Hematology/Oncology
Michelina de la Maza, MD
Juhi Jain, MD
Nephrology
Asmaa Abu Maziad, MD
Emmanuel Apostol, MD
Neurology
Rachel Bass, DO
Sudeshna (Sue) Bose, MD
Chi Dai, MD
Padmavati Eksambe, MD
John Gray, MD
David M. Labiner, MD
Katalin Scherer, MD
Dinesh Talwar, MD
Kendall Wyllie, MD
Neurosurgery
Anthony Avellino, MD
Lauren Simpson, MD
Martin E. Weinand, M
Orthopedics
Patrick C. Henderson, MD
Brian B. Nielsen, MD
Tolga Turker, MD
Francisco G. Valencia, MD
Kent A. Vincent, MD
Ophthalmology
Mireille Jabroun, MD
Lauren Imbornoni, MD
Jordana M. Smith, MD
Optometry
John D. Twelker, OD
Pediatric Palliative Care
Rachel E. Cramton, MD
Pediatric Surgery
Catherine Cosentino, MD
Ivan Gutierrez, MD
Kenneth Lietchy, MD
Cristina Metildi, MD
Jonathan Papic, MD
Physical Medicine
Disha Patel, DO
Plastic Surgery
Craig A. Hurst, MD
Aaron Mason, MD
Psychiatry, Child/Adolescent
Peter Klinger, MD
Pulmonology
Cori L. Daines, MD
Rees Lee, MD
Rheumatology
Telemedicine
Urology
Richard Ashley, MD
Arthi Hannallah, MD
Derrick Johnston, MD
Jan Cardwell, LCSW

Jane Ramirez, LCSW

Physical Therapy
Anne Aldrich, PT
Kelly Farrell Moffitt, PT
Linda Graziano, PT
Rebecca Grier, PT
Denali Jepsen, PT
Amelia "Molly" Lanning, PT
Kristen Revis, PT
Monica Winters, PT
Occupational Therapy
Amy Acton, COTA
Amy Schleicher, OT
Megan Allen, OT
Valerie Benson, OT
Coleen Gilchrist, OT
Jane Pylman, OT
Audiology
Mary Boll, AuD
Christine Francart, AuD
Speech Therapy
Andrea Hesson, SLP
Amanda Lopez, SLP
Caroline Madsen, SLP
Lauren Schenk, SLP
Patti Sorkow, SLP
Olivia Vinikoor, SLP
Nutrition
Hannah Chandler, RDN
Janey Yoo, RDN
Meghan Johansson, RDN