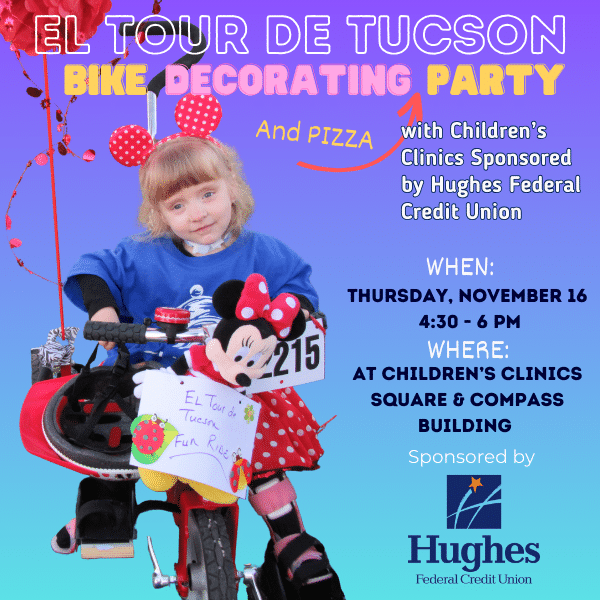 Bike Decorating & Pizza Party Sponsored by Hughes Federal Credit Union
Come and decorate your bike for the big Family Fun Ride. Have pizza and receive giveaways!
El Tour will award prizes for children 12 and under in the BEST DECORATED BIKE CONTEST! Children's Clinics and Hughes Federal Credit Union want you to WIN! Join the party and outfit your bike for FUN.
Decorate your bike. Wear a costume. Let your imagination run WILD! Selections will be made at the Finish Line of the Fun Ride. The winner will bring home an El Conquistador Trophy, El Tour's highest award!