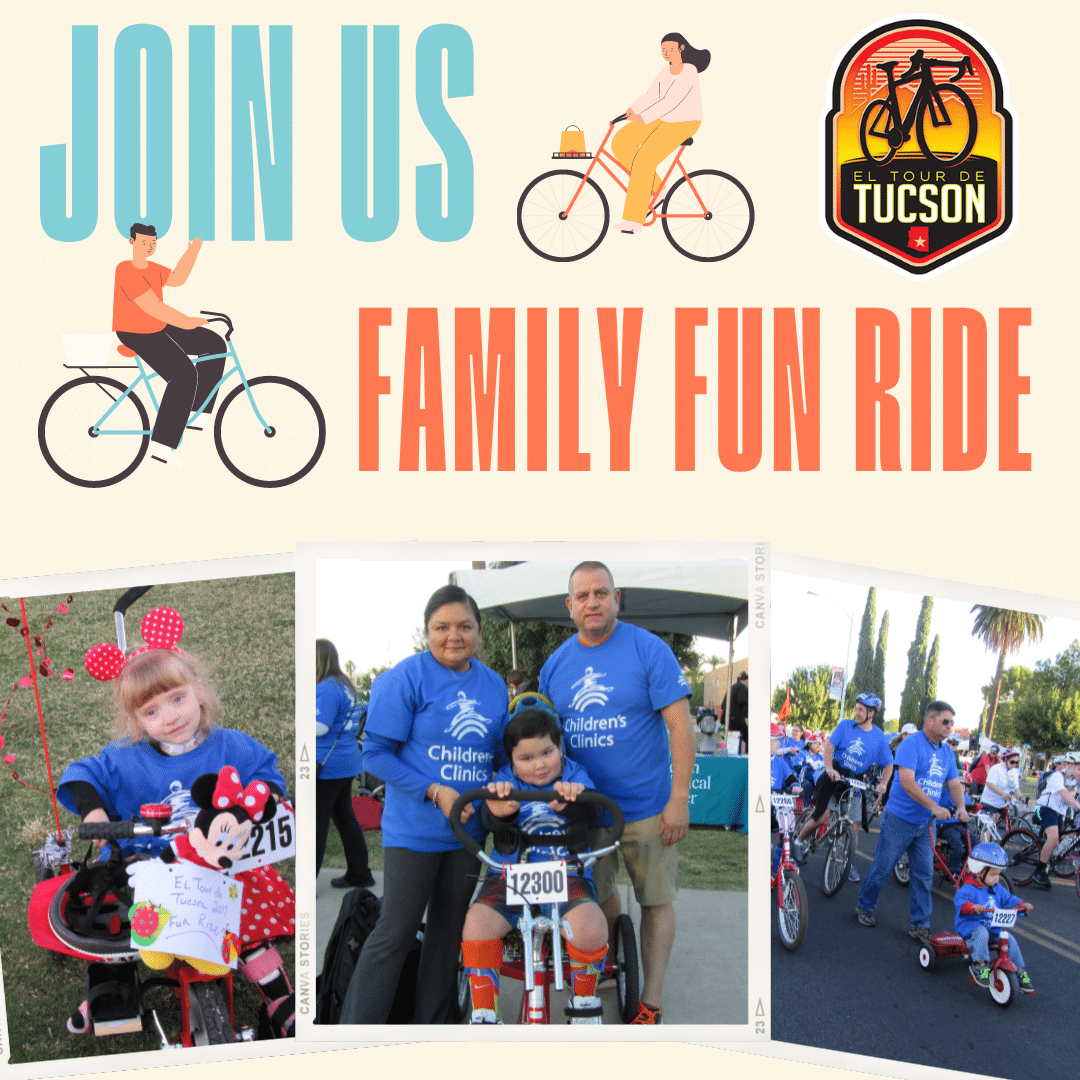 Family Fun Ride – El Tour de Tucson
The Family Fun Ride is the one event where everyone can feel like an athlete for just a day. There are two Fun Rides that families can participate in, the 1-mile course or the 3-mile course. 
If you want to participate in the Family Fun Ride, please register on the El Tour de Tucson website (click here for a guide on how to register). You will pay the registration fee for the event, and on the day of the race, when you receive your registration packet, you will be fully reimbursed for the Fun Ride!
If you are unable to pay for the fee upfront, please contact caitlyn.conlin@childrensclinics.org