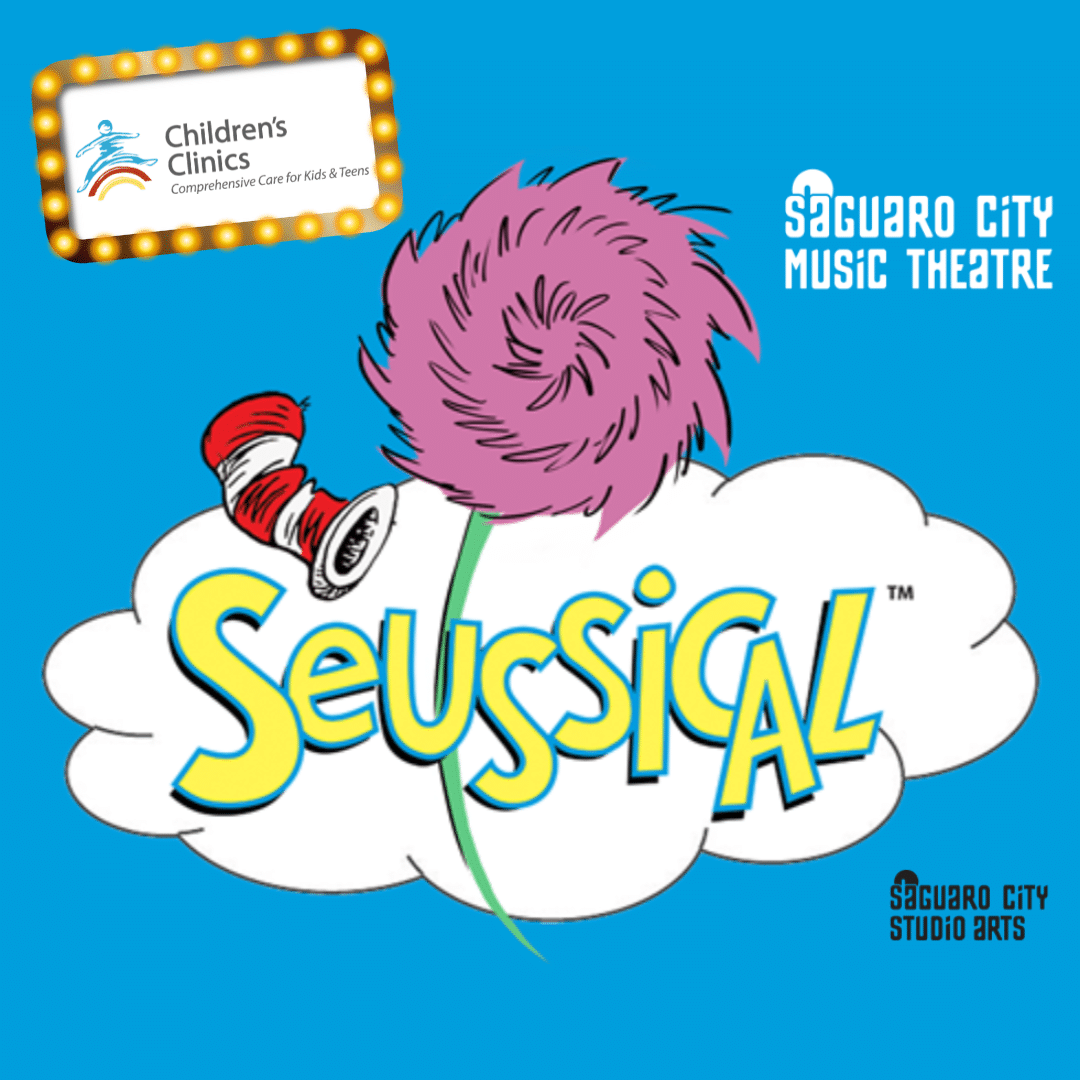 Seussical the Musical Show
SAGUARO CITY MUSIC THEATRE is bringing THE CAT IN THE HAT and the magical world of DR. SEUSS to life on the stage this summer! With the generous support of our sponsors, The Kautz Family Foundation, The Sakiyama Foundation, Watermark For Kids, Don Ferguson, and The University of Arizona School of Theatre, Film and Television, this exciting story will be told by a cast of professional actors alongside our talented students from our educational program STUDIO ARTS PRESENTS!
​This fun, 60 minute version of the musical is perfect for kids and families of all ages looking to see their favorite Dr. Seuss characters come to life!
Seussical is fun for the whole family!